StreamBee x Streamlabs Partnership
StreamBee 🤝 Streamlabs
Excited to share that we are partnering with Streamlabs!

You can now access the full power of StreamBee insights directly in your Streamlabs Desktop.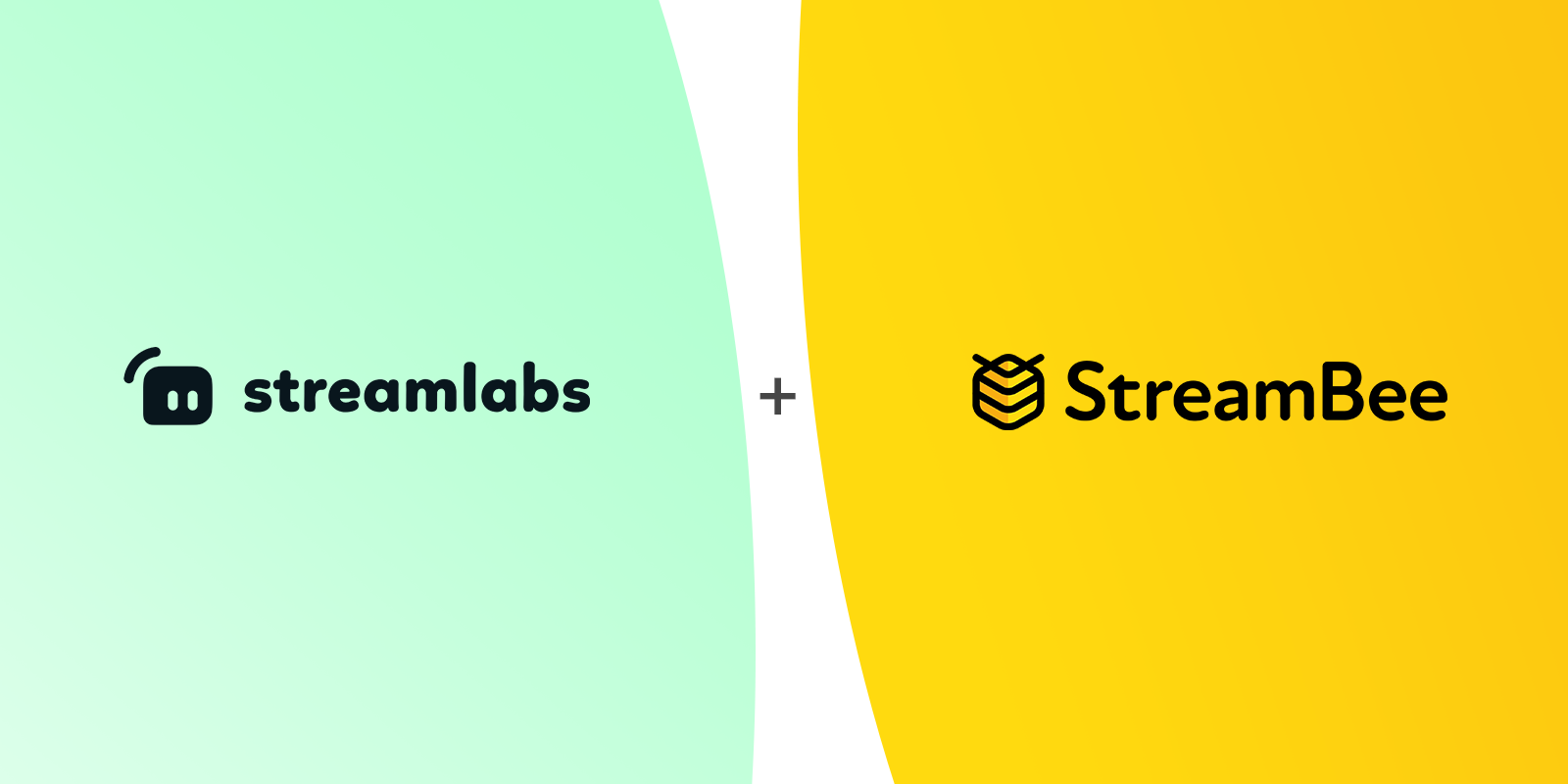 The partnership with Streamlabs allows us to bring StreamBee insights to the hands of hundreds of thousands creators and empower them to grow with us. Streamlabs Ultra subscribers automatically gain access to the premium StreamBee insights.
Our partnership with Streamlabs offers multiple benefits to streamers:
Access in-depth analytics directly inside Streamlabs Desktop.
Streamlabs Ultra users automatically gain access to premium StreamBee features, tapping into the full power of our insights.
In the future, we plan to provide access to StreamBee within Streamlabs Desktop for all users for free (excluding the premium features).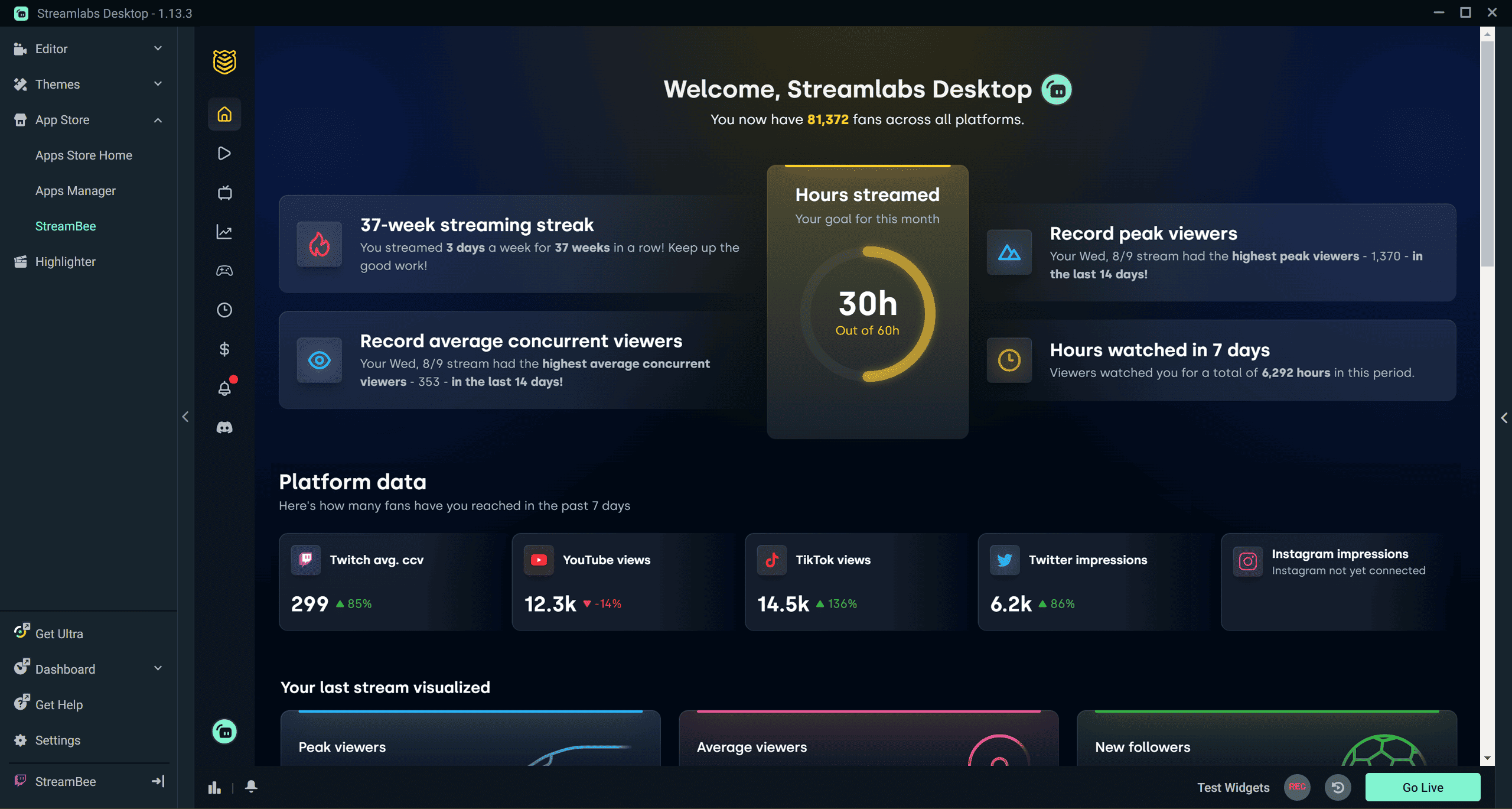 Streamlabs Ultra is Streamlabs' premium plan. This plan includes 8 creator apps like Talk Studio Pro, Video Editor Pro, Cross Clip Pro, and now over 40 apps in their App-Store, now including StreamBee! So if you've been considering it, now's the time. Just head over to the StreamBee's page inside Streamlabs' App Store and click the "Free with Ultra" button to upgrade to the premium plan as a StreamBee user.
How to access StreamBee in Streamlabs Desktop?
Launch Streamlabs Desktop and head over to the App Store. Inside the App Store click on the category Channel Growth.
Once there either click on the StreamBee icon right away or you can use the search box on the right side of your screen
Click on StreamBee's thumbnail to open our App Store page
Use the Ultra button to install StreamBee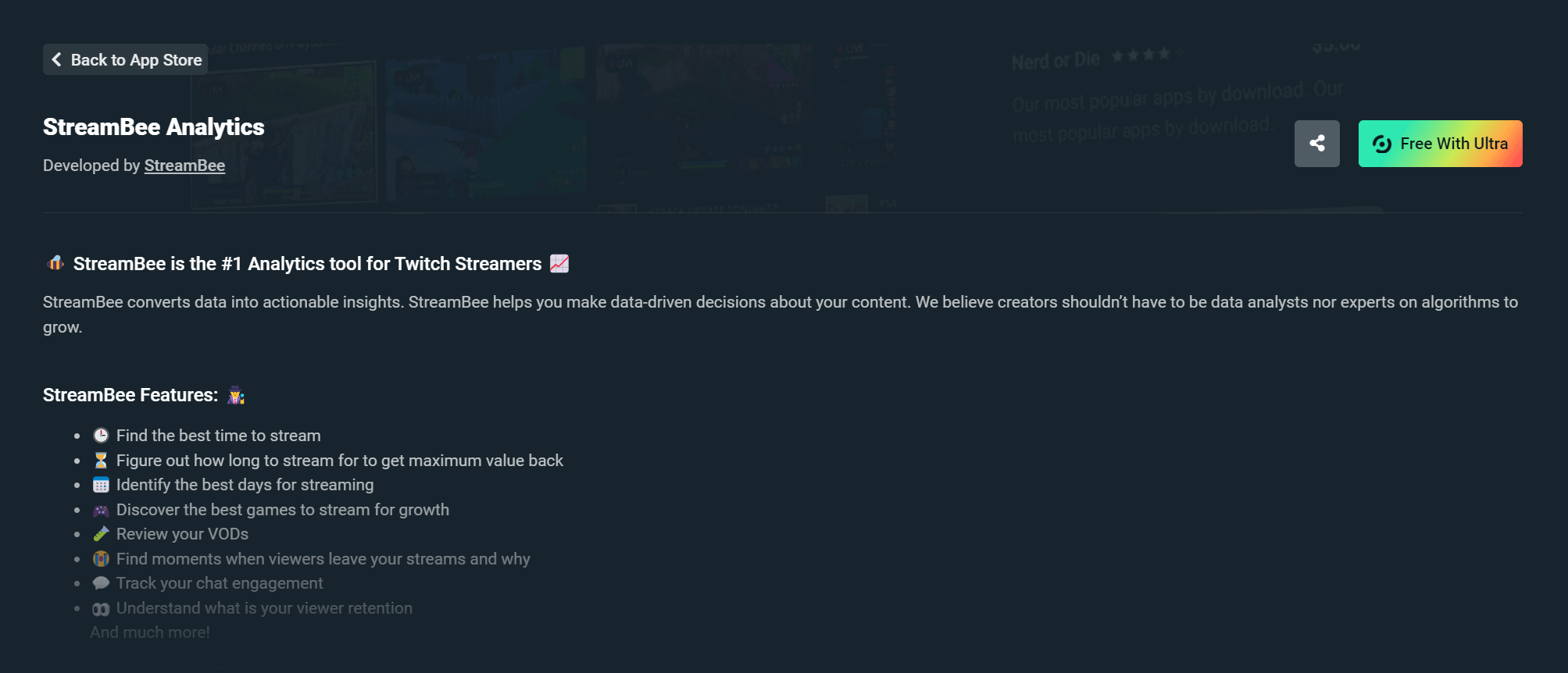 Note: Subscribing to the Streamlabs Ultra plan through the StreamBee App Store button directly supports StreamBee.