Stream (Performance) Rating 2.0, and...
1) Introducing the new Stream Rating version 2! 🌞
We've built a brand new algorithm to score your streams. Heureka! No more 1/10 rating every other stream ☠️☠️☠️

The New Stream Rating is:
⚖️ More balanced. You should be seeing less of 1/10s and 10/10s.
🧮 Calculated based on Growth, Engagement & Viewership data from each stream
🧵 Less positively biased towards long streams.
😊 More human. Click the View Details on the card to find a text commentary.
🔍 More transparent. We now also show you 3 sub-ratings for Growth, Engagement and Viewership.
🎉 Using a new scale 0-10/10 for both the email and web app

You should see the new rating starting your next stream!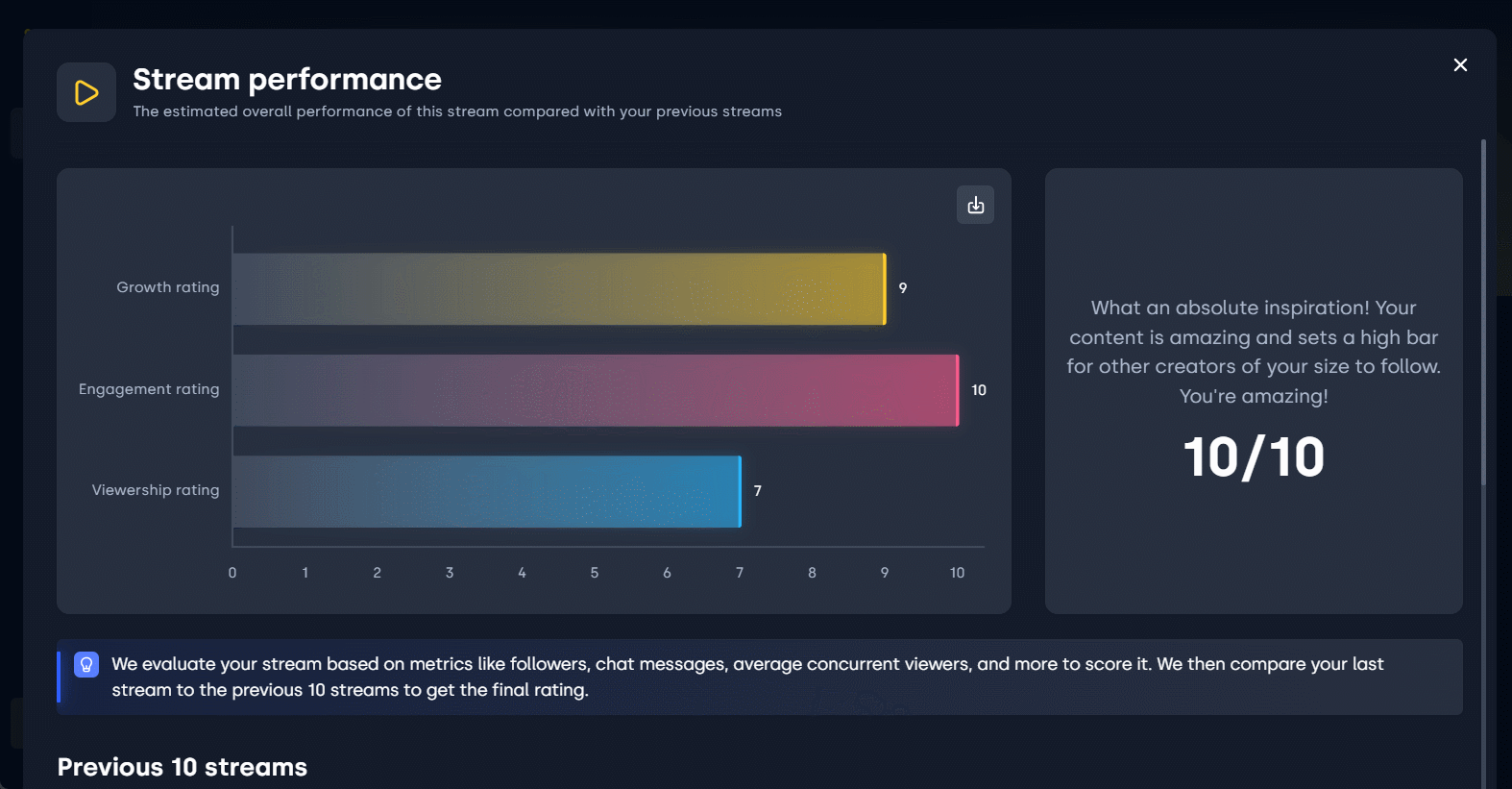 -----------------


2) 15-min moving average for How Long to Stream 🧗
🟢 The Green line - showing you at what time of your stream do you get the most followers - is now using a 15-min moving average. This should make it easier to read + to identify key peaks & lows 📈📉

Find it at the bottom of How Long to Stream tab, under When to Stream.

PS: This is just a first step towards making our charts easier to use and we have some other updates in the works.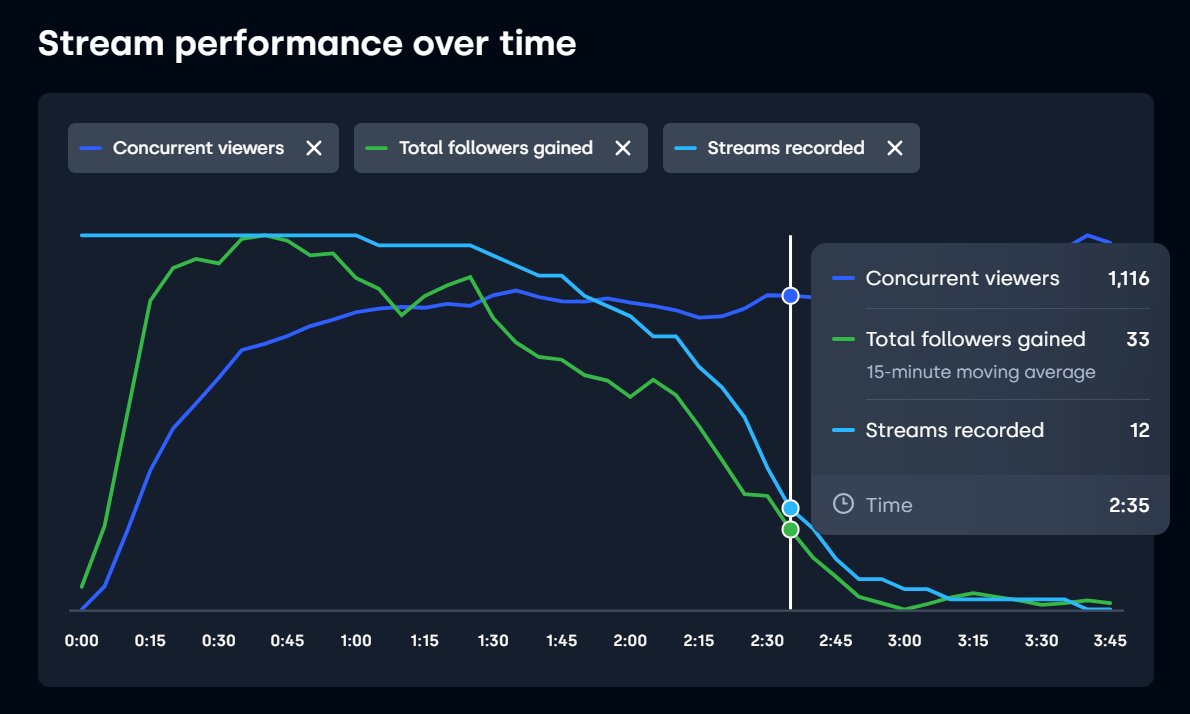 -----------------

3) Historical data now available for newly registered streamers 📊
Starting today all new users of StreamBee will have their data ready from day 1! This might not be too exciting for you our loyal user, but it's a massive step towards making StreamBee more accessible and easier to use for everyone.
Historical data are now available for everyone after signing up in:
🎮 What to Stream
🕒 When to Stream
📺 Past Broadcasts

Accessing detailed breakdowns of individual streams remains unavailable, and the data displayed is still just a demo. This is because we require Twitch authorization from the streamer to gather most of the data used there. As a result, detailed breakdowns of streams are only available for the new streams (not historical, pre-StreamBee data).

Tl;dr: Tell your friends to sign up! They can check out What to Stream and When to Stream right after they register 🙌
-----------------
Keep sending us your feedback 💛
Lastly, thank you for all your feedback and suggestions in the past few weeks.
You can always reach us on Twitter or via our Discord server 🐝 and every idea and suggestion are welcome.
PS: More updates coming later this month! 👀