New Email Report, Growth tab & Hours watched
1) Introducing the hottest Twitch Email! 🔥📧🔥
We just launched the most useful email report for Twitch streamers! 🎉

What's inside?
Just enough information to keep you up to date on an average day, when you don't have time for a deep dive 🤿 yet far more than other other email report available for streamers today! ⚖️
📈 Viewers Today 🆚 your Average 🆚 on Mondays
👋 New Viewers vs 💕 Your Old Viewers
🐸 Top 3 Emotes
💬 Total Chat Messages
🥷 Lurkers vs 👅 Active Chatters
🎬 Top Clips
...and some more!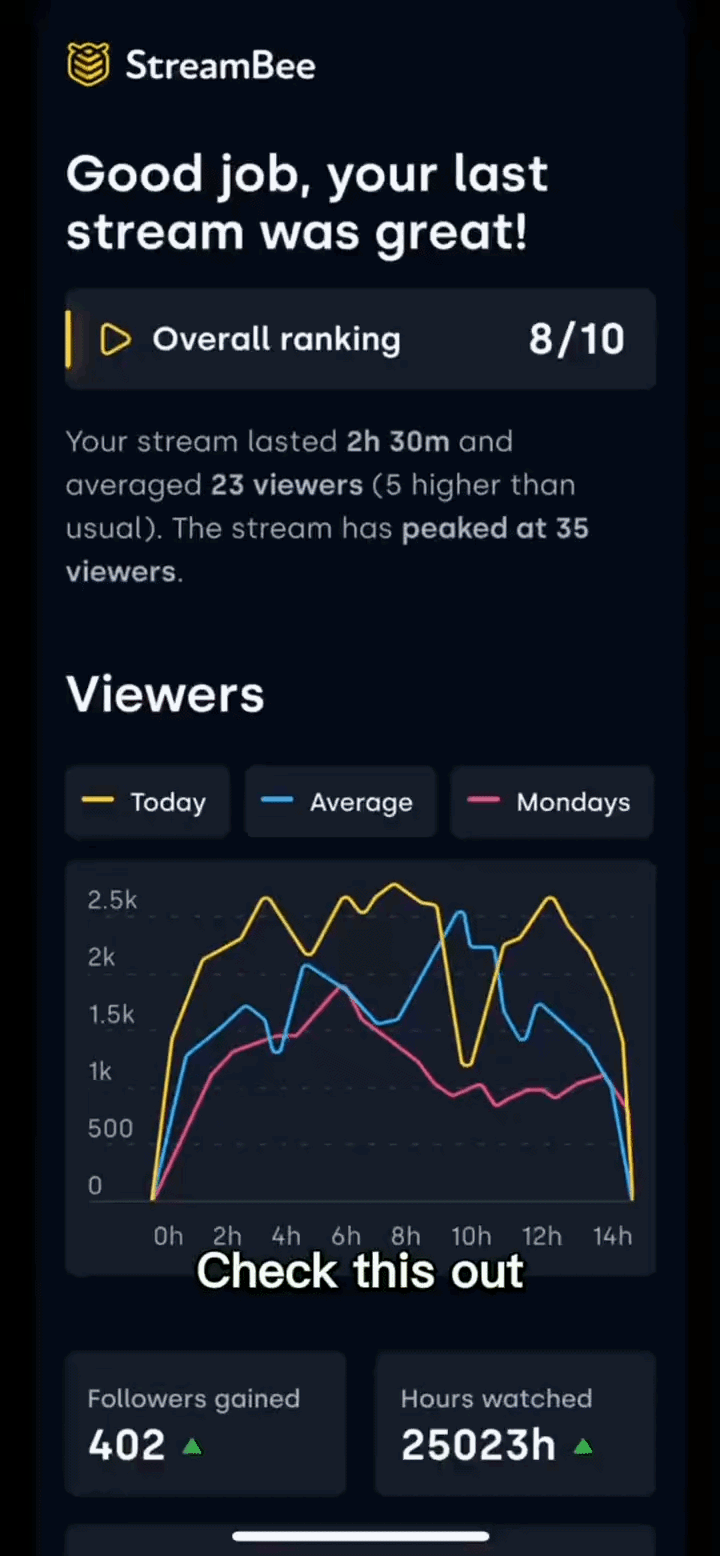 PS: You can always opt-out or opt-in to receive this email in your Account Management -> Preferences 🔛📴
----------
2) Introducing the Growth Tab aka Creator Dashboard v2! 🧰
This should help you better understand who you are as a creator, what size of community do you hold on each of your platforms and show you how your views stack up across all of the platforms. 📚

Track your growth across:
💜 Twitch followers & views
🐦 Twitter followers & impressions
▶️ YouTube subscribers & views
♪ TikTok followers & views
📸 Instagram followers & views
🐷 Discord server members

Head over to the Growth tab and connect all your socials if you haven't done so yet, and watch those weekly/monthly gains!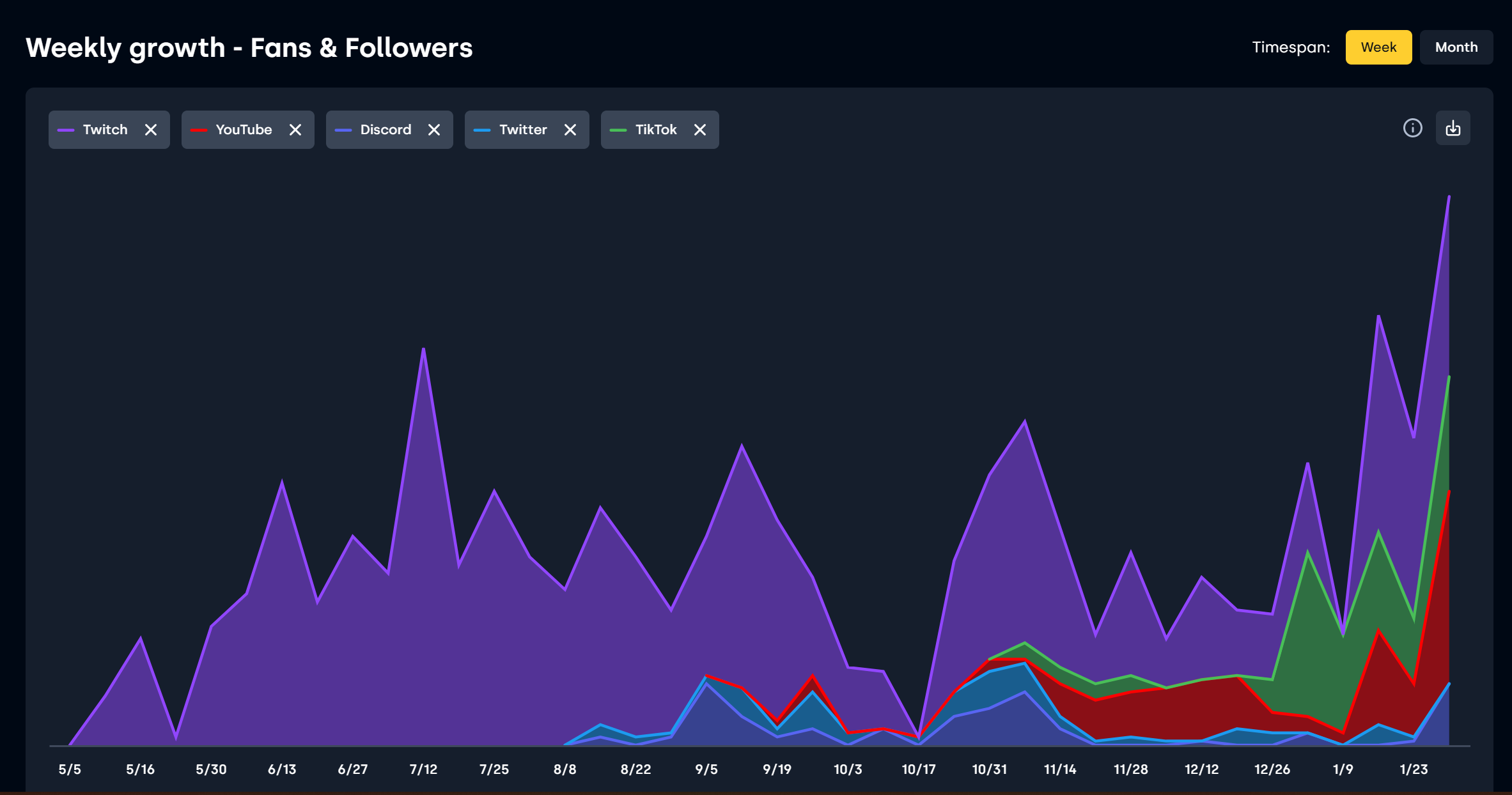 ----------
3) Hours Watched! 📊
Last but not least, launching the Hours Watched chart in What to Stream 🎮
You can now compare:
⌛ Time Streamed
👀 Hours Watched
🙌 Followers Gained
...when choosing which game to double down on!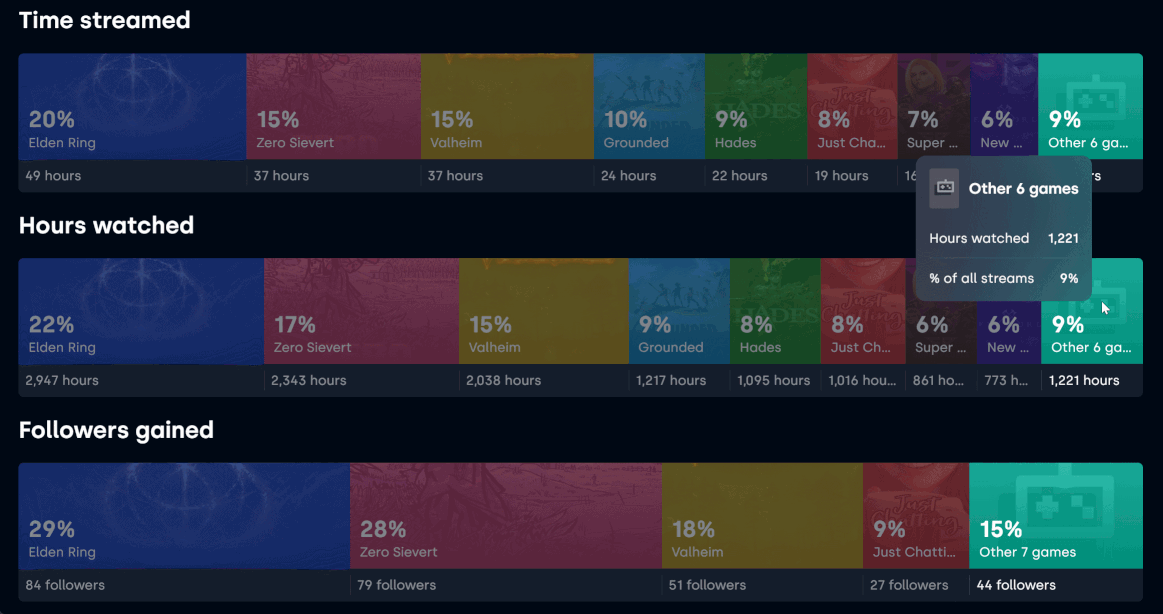 ----------
More stuff coming soon!
Make sure to join our Discord server discord.gg/StreamBee to chat with the team, report any bugs or request new features! 👋