New features
May 24, 2022
What time to stream?
1) What time to stream? ⌚️👈
This page will help you find the best time slots for you to stream:
⏰ on Weekdays vs Weekends
🗓️ For each day individually
More "When to Stream" features coming very soon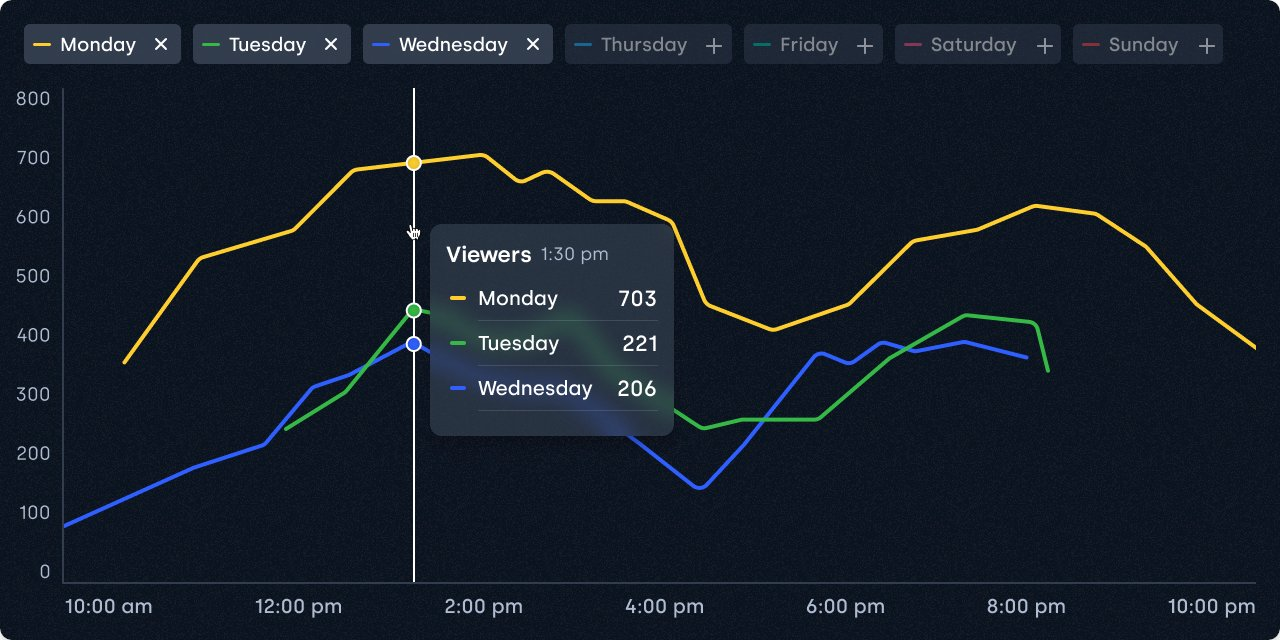 ---------------
2) Life improvement to "What to Stream"! 🤠
You can now click on any game in the charts to highlight it across the whole page.
This should make it easier for you to consider multiple metrics at the same time.
Plus we've also added a dropdown.