New features
April 22, 2022
Introducing: Viewers tab, Top Engagement & more
1) 👀 Unlocked a new tab called Viewers!
Here you can find information like:
❓ How many of my viewers have returned from the last stream?
❓ How many of my viewers were regulars?
+ Some more metrics!

---------------
2) ⛰️ New TOP 5 Engagement Moments chart added to the Engagement tab.
We identify up to 5 peak moments, where your viewers are chatting and interacting with your stream the most and mark them on your stream timeline.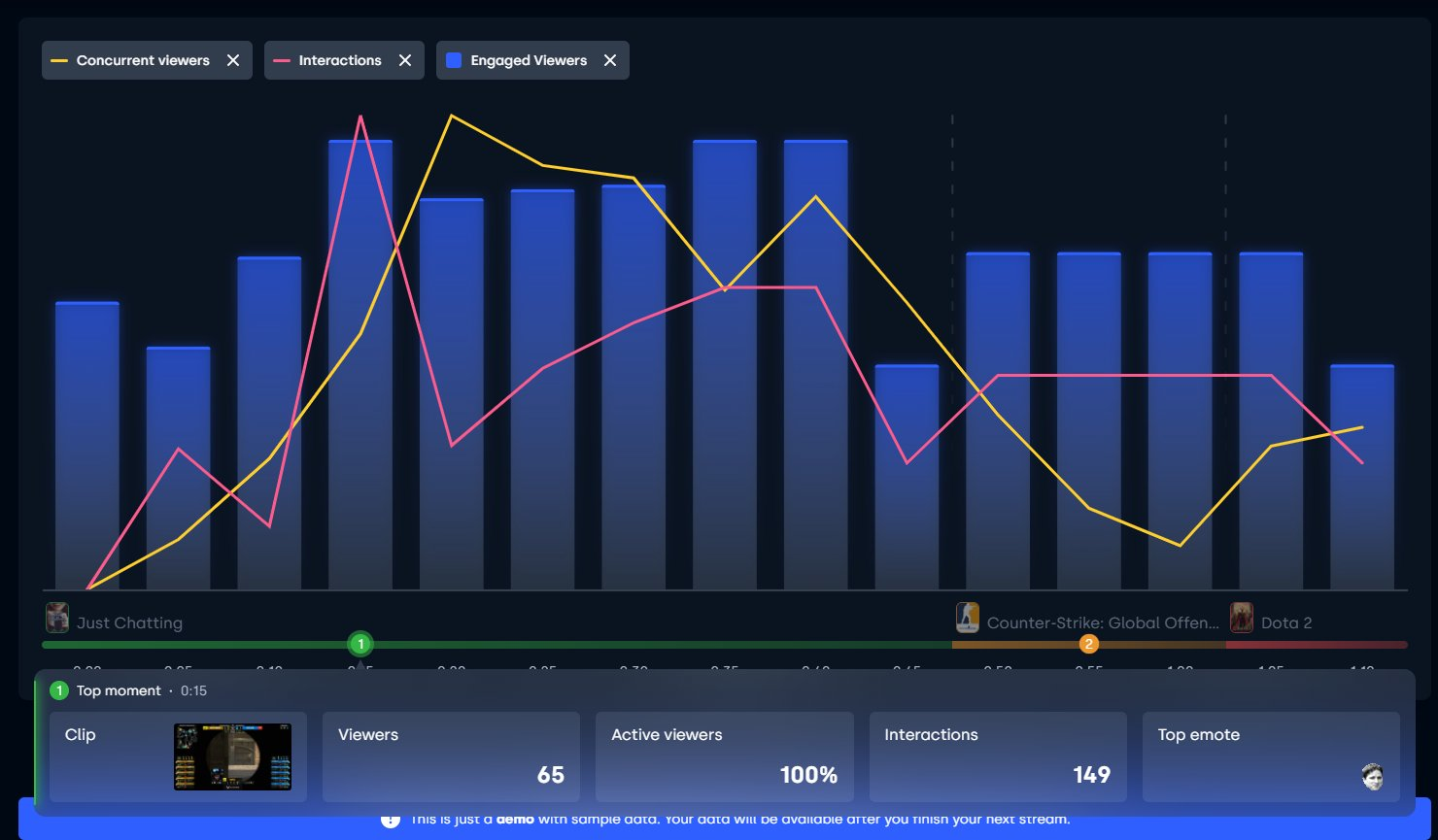 ---------------
3) 🤸‍♀️Jump to VOD!
Every timestamp on every single chart is now clickable and sends you directly to that moment of your VOD.
This should make it super easy to analyze and cross-check individual stream moments.
---------------
4) New Preferences side menu.
This one is boring, but we still like it :)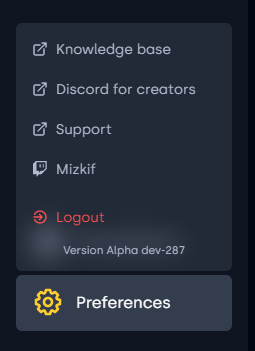 ---------------
5) Revamped the Twitch permissions collection during the sign-up.
Now we require only the bare minimum and everyone's mind can safely rest about granting us these permissions.