New features
April 14, 2022
Track your Discord, Demo Dashboard, ...
1) 🌱 You can now track the growth of your Discord server
head to Creator Dashboard right next to your YouTube and Twitch growth.
Go connect your server now! 🏃🏃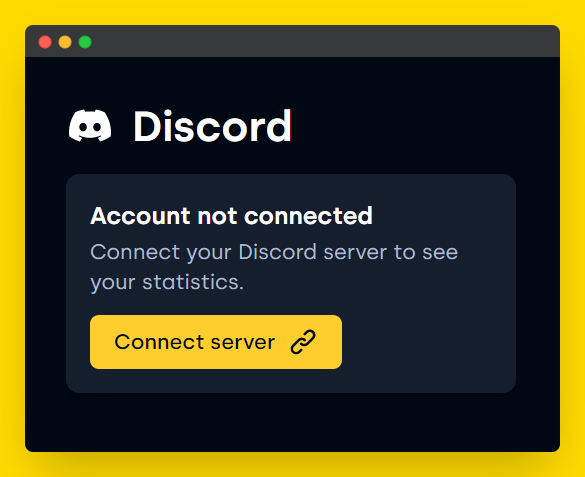 ---------
2) 🧪 Demo dashboard!
You can now sign in with any Twitch account in order to explore our features.
This showcase will be available until we collect the data from your first stream and update the dashboard to display your real data.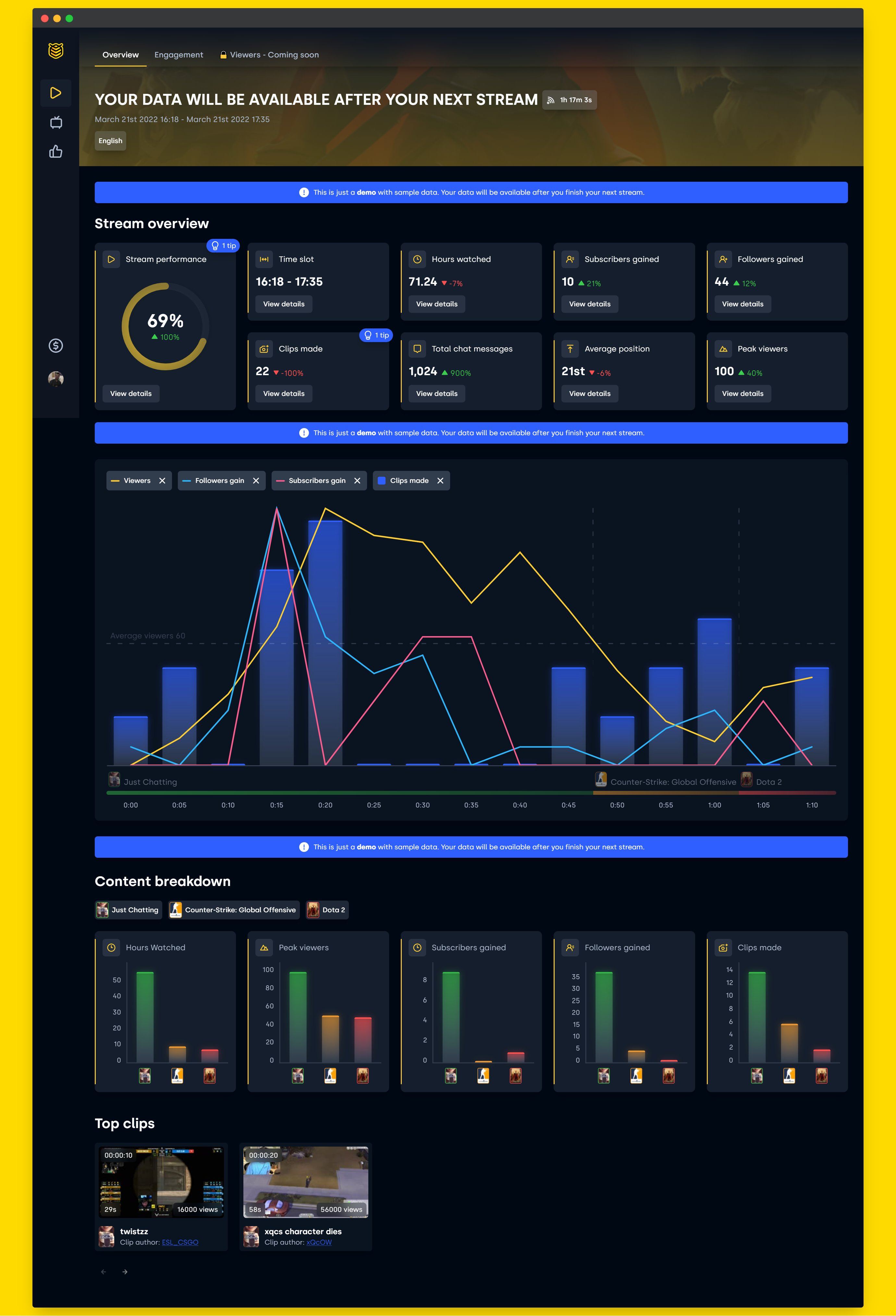 ---------
3) New detailed charts and graphs added for the following:
🍏 Top chat commands
🍓 Interactions per viewer
🍇 Emotes used
🔥🔥🔥 Position in game directory filtered by language
🥥 Channel points redeemed
🥑 Polls & Predictions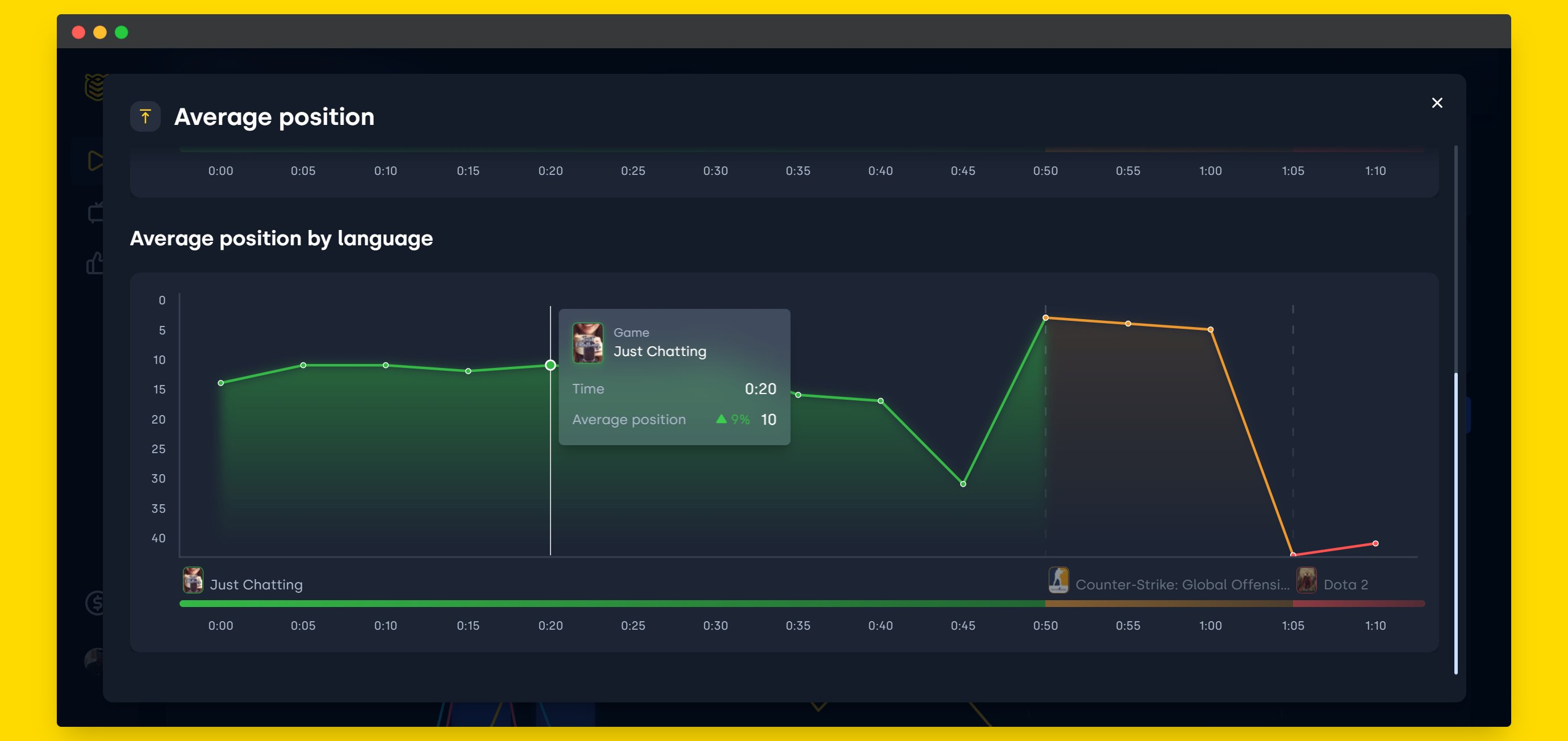 ---------
4) 🤖 We're now filtering known chat bots
- Enjoy increased accuracy of your chat and engagement metrics!
... And we've rolled out a bunch of other small enhancements + introduced a few more bugs so that we have things to fix tomorrow. 🐛